Cheap hotels in Lancaster
Availability of 4 hotels in Lancaster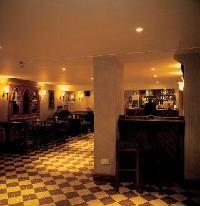 75 Market Street
,
Lancaster
This 3 star hotel is located in the city centre of Lancaster. It is 33.0 Km from the Lancaster Lakes and the nearest station is Lancaster. The Hotel has a restaurant. All 55 rooms are equipped with tr...
Waterside Park, Caton Road
,
Lancaster
Excellently situated close to the M6 at Junction 34 and right on the banks of the Lune River, it is ideal for those who want to explore Lancaster or who are simply passing by and looking for a modern ...